Helena – 
Voting has begun in Montana! And today, hundreds of voters from every corner of Montana joined a statewide rally to march to the polls and cast their ballots for Senator Jon Tester and Kathleen Williams on the first day of voting.
Governor Steve Bullock, Kathleen Williams, Nancy Keenan, and other guest speakers rallied Montanans in 11 communities around the state to go cast their early ballots. Guest speakers kicked off the rallies by telling folks what is at stake this election, and how Montanans can build on their energy by getting out in their communities and talking to their neighbors. Then voters marched to the polls and cast their ballots for Democratic candidates up and down the ticket.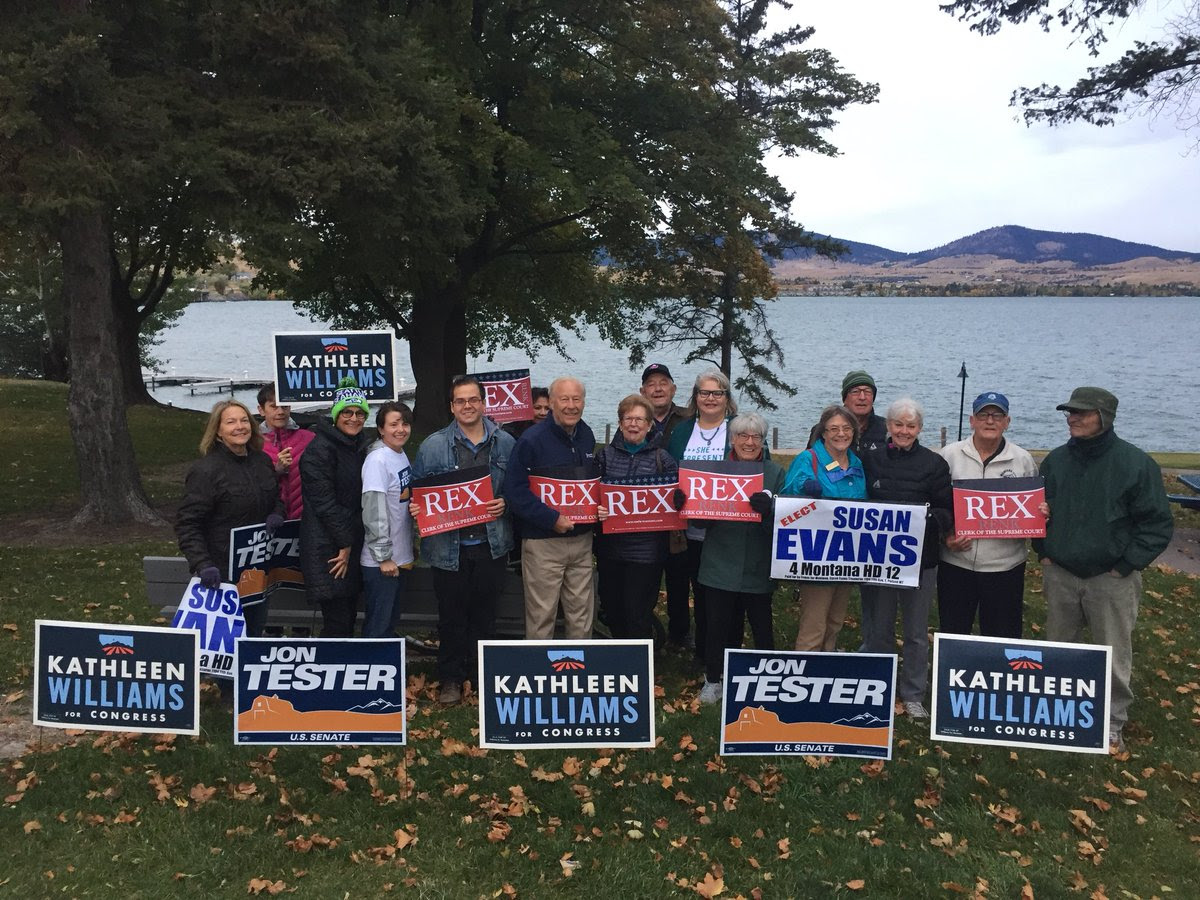 Enthusiasm around the election has been building across the state, and today's events showed that Montanans are excited to throw their support behind the third-generation Montanan and dirt farmer from Big Sandy and Democrats up and down the ballot.
It is never too late to register to vote in Montana. Anyone who is eligible to vote can now go to their county elections office and register to vote, update their voter registration, and vote. It only takes a couple minutes and long lines are not expected.
Anyone who has any questions at all about voting can call or text MDP's voter hotline number at any time of day at (406) 888-8006 or toll free at (866) 439-5008.
Headlining guest speakers at the statewide rallies included:
Helena
Governor Steve Bullock
Andy Shirtliff, candidate for Public Service Commission
Billings
Kathleen Williams, candidate for U.S. House of Representatives
Bozeman
MDP Executive Director Nancy Keenan
Butte
Lt. Governor Mike Cooney
Polson
Dayna Swanson
Great Falls
Sharla Tester
Hamilton
Rikki Henderson, deputy political director for Montanans for Tester
Thomas Culver, deputy political director for Montanans for Tester
Miles City
Ted Dick, former executive director of MDP
Glendive
Former Dawson County Sheriff Craig Anderson
Livingston
State Rep. Laurie Bishop (HD-60)
Dan Vermillion, candidate for SD-30
Havre
Paul Tuss, candidate for SD-14
###